Wear Visa's NFC gloves and no longer have to "freeze hands" when paying in winter
Nowadays, mobile payments make our life more and more convenient and easy. However, we always need to take out the mobile phone to scan the QR code. This was not much of a hassle, but in the winter, when it was cold, it was always uncomfortable to get the hand that was finally getting warm. If there was any way to keep the warmth and pay for it.
Recently, in the face of the upcoming 2018 Winter Olympics, Visa showed off a pair of NFC gloves that can be paid directly, so that you can pay directly without the need to "freeze hands", which sounds quite appealing because during the Winter Olympics , The average temperature of the venue in Pyeongchang, South Korea will be minus 4.8 ℃, gloves must be.
This pair of winter gloves, on the one hand, can really protect your hands in the winter, on the other hand, with the included NFC chip, it can be compatible with any Visa-enabled card reader in the world to complete the shopping, while gloves Will prepare 30000-50000 won (about 27-45 US dollars) to encourage users to spend.
Of course, NFC gloves are not the only tools that have been used to facilitate payment. During the Winter Olympics, Visa launched a variety of items including commemorative badges, NFC stickers and NFC rings to encourage people to enjoy quick payment with NFC Come to the fun. It is worth mentioning that NFC stickers, respectively, 30000/50000/100000/200000 four different Korean denominations, holding these stickers, facing the reader can quickly complete the payment.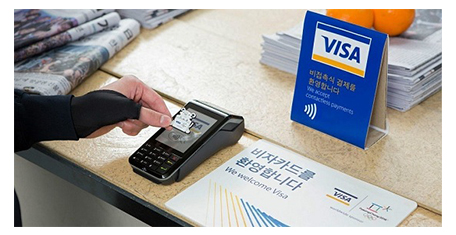 Iain Jamieson, head of Visa Korea, said Visa wants to make everybody a better user experience by equipping all the Olympic venues with the latest payment capabilities. In other words, even in the cold season, where you do not want to reach out, you can enjoy buying and buying.
It is understood that these different products will be officially on November 9 in South Korea shopping malls and online sales. During the Olympic Games, Visa will also provide products through vending machines, think about it, winter if such a pair of gloves, really can avoid a lot of trouble.